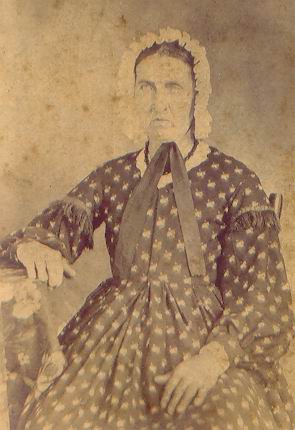 Welcome
Welcome to the Allen County Genealogical Society of Indiana. This is the 40th year since ACGSI began and the 10th anniversary of our website, www.acgsi.org. We are planning a number of special celebration events.
Our website information is focused on Allen County, Indiana and is constantly being updated with new features, records, charts, maps, and links. We welcome suggestions for types of materials to add. You can also find us on Facebook and Twitter. Be sure to check out our blog and the Allen County GenWeb.
ACGSI presents programs on the second Wednesday of each month, September through June, at the main Allen County Public Library. Refreshments are served at 6:30 P.M. followed by our speaker of the evening at 7:00 P.M. Everyone interested in genealogy and family history is welcome as the programs are free, educational, and related to the subject of genealogy.
Interested in computers and genealogical research? Then our Genealogy Technology Group is for you. This group meets on the third Wednesday, September through May, beginning at 7:00 P.M., at the main Allen County Public Library. We will do our best to answer questions you may have about relevant topics and we discuss items of interest to the attendees.
Membership is open to anyone world-wide. As a member, you will receive access to the members-only section of this website along with Lines, our quarterly newsletter. Click on the link for an application form or join online.
I hope you will find www.acgsi.org helpful for your research and encourage you to attend the free ACGSI monthly programs. See you there!
News
Award Presented
Judy Richter was presented the Genie Award for outstanding dedication and service to the Allen County Genealogical Society of Indiana at our June 2015 banquet. Judy is a long-time member of ACGSI and served as our recording secretary and treasurer. Her contributions to the field of genealogy are many and extend beyond Allen County. Your webmaster observes that she personally added over 85,000 names to census, marriage, and death databases on this website in the last seven years. She has proofread well over 100,000 names in our marriage records. Her work continues and we are grateful.
Past recipients of the Genie Award were Adam Barrone, Linda Churchward, Marge Graham, John Perrey, Don Weber, and Curt Witcher.
Funeral Card Collection
We seek funeral cards to add to our online archive containing thousands of records. Check out the collection.
New Records on this Site
Guardianships, 1860s-1890s
Divorce News, 1892-1893
Marriages, 1943-
Marriages, 2006-2014
Peltier & Wellman Mortuary Records, 1800s-1900s
Membership Dues
Membership Dues for 2015-2016 are due Jun. 30, 2015. Dues can be paid online or by regular mail.
Next Program
The next monthly program will be held Sep. 9, 2015 at 7:00 p.m. at the main Allen County Public Library, 900 Library Plaza. Curt Witcher will present Effective Use of an Ever-Changing Genealogy Center .
Online Shopping
We have added a page for online ordering. It may be used for purchasing books, paying membership dues, or making a donation to further the work of the society.
Veterans Honor Roll
ACGSI is sponsoring the Web site for the 21st Century Allen County Veterans Honor Roll at www.veteranshonorroll.org. If you know of veterans or active troops who are missing from the roll, please forward that information to John Hannigan.
Learn about the Work of ACGSI
This interview footage is presented here courtesy of Linda Jackson and Granite Broadcasting. It originally aired in June 2011 on Indiana's News Center.



Commercial Supporters